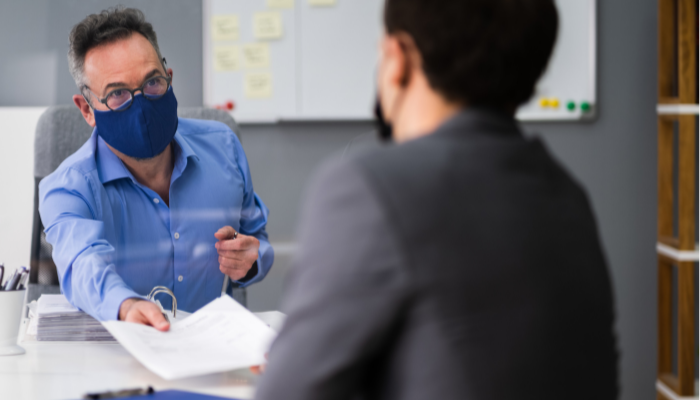 Choosing the Right Tax and Business Consultants
Navigating taxes is difficult in contemporary finance and enterprise. Tax restrictions bind every choice, transaction, and endeavor. Tax and Business Consultants provide tax planning and counseling here. Understanding the importance of tax consulting services is crucial for entrepreneurs of all levels.
Strategic Financial Management: Tax and Business Consultants
Tax planning and advising are strategic arts that influence every business choice. Tax planning involves arranging financial activities to minimize tax burden and requires a deep understanding of tax rules and changing regulations. Tax and Business Consultants service can help your firm achieve financial stability by tailoring methods to its structure, industry, and goals. These consultants ensure compliance and optimize your financial path by analyzing your economic history and prospects.
Crafting Your Path of Tax Consultant Business Plan
The following points are vital to "Crafting Your Path of Tax Consultant Business Plan." These strategic strategies can help your tax consulting firm expand and succeed.
1. Knowing the Blueprint
Every structure requires a solid foundation, and every company needs a solid strategy. This applies to tax advisors. A tax consultant business plan guides you through the processes required to build a successful consulting business.
2. Targeting Your Niche
Niche is a crucial part of your company strategy. Tax counseling includes estate taxes, business tax planning, and individual tax preparation. Identifying your specialization helps you stand out in a crowded market and focus your efforts.
3. Market Analysis and Strategy
Comprehensive market study is necessary. Know your competitors, audience, and pain areas. Your service offerings and marketing approach will reflect this information. Customizing your services to your customers' demands will make you a great financial partner.
4. Financial Forecasts
No company strategy is complete without financial estimates. Describe beginning costs, income, and expenditures. This clarifies your financial needs and shows investors and lenders you're ready.
What do I need to start a Tax Preparation Business
Starting a tax preparation company is lucrative and demanding. You must grasp the fundamental criteria and stages for starting your tax preparation service to succeed in this endeavor."
1. Compliance and 
Licensing
Before starting tax preparation, check your legal and regulatory compliance. Licenses and certificates may be needed depending on your area. Compliance from the start avoids legal issues.
2. Building a Strong Network
The foundation of every consulting firm is networking. Reach out to professionals, entrepreneurs, and clients. Attend industry events, seminars, and workshops to network and demonstrate your skills. A strong network may help your firm grow via recommendations and partnerships.
3. Technology investment
In the digital era, technology helps. Use tax preparation software to streamline and reduce mistakes. A flawless digital experience improves client pleasure and efficiency. Consider a user-friendly website that shows your services and offers customers valuable tools.
Navigating Challenges: What You Need to Know
While the field of tax consulting has enormous promise, it has problems. Keeping up with constantly changing tax rules and regulations is a never-ending task. Join professional organizations and participate in continuing education to keep your expertise current.
Tax consulting requires excellent communication skills. You'll often have to translate technical tax language into words your customers can comprehend. The ability to establish rapport and trust via excellent communication is priceless.
Conclusion
In conclusion, tax and business consultants have a complex and rewarding environment. Strategic insights from tax planning and consultancy may change a firm. Sales tax consulting services plan to establish the groundwork for success, while tax preparation business startup basics assure a seamless beginning. As you go, realize that your experience may help many businesses overcome taxes and succeed.
Read More: What is a Tax Consultant?