Disadvantages of QuickBooks Online
The versions of QuickBooks are enormous, which has listed it as one of the most popular accounting software for small-to-medium-sized businesses (SMBs); however, the disadvantages of QuickBooks Online can't be neglected, particularly in delicate matters of financial management, which involves various calculations at each step.
As it is cloud-based software, you can view your financial data anytime and anywhere in the world from any device, and for this purpose, all you need is a stable internet connection.
What is QuickBooks Online?
Launched in 1998, many business owners and freelancers have used different versions of QuickBooks to keep an updated record of their finances. This abrupt change has decreased the utilization of manual bookkeeping and spreadsheets to document the various types of data.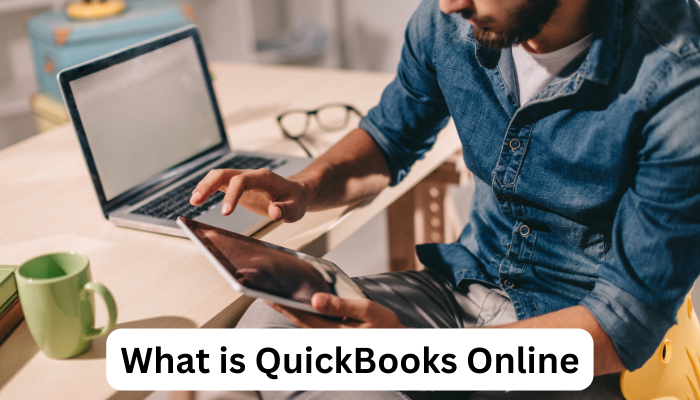 The process of blue-collaring, albeit, is always prolonged and requires to be verified time and again, trusting the accuracy of smart software has made us neglect the importance of double-verification. This indolence is somehow responsible for the disadvantages of QuickBooks Online, which raises the question,' Is QuickBooks desktop being phased out?' Although all the versions of QuickBooks Desktop (QBD) that were released in 2020 were subjected to lapse on 31st May 2023, the simplest answer to this question is 'no.'
Step By Step Guide: Disadvantages of QuickBooks Online
Before discussing the cons, click here to go through the benefits of QuickBooks.
According to experienced business owners and their customers, the disadvantages of using QuickBooks Online are not negligible at all because of the following reasons:
1. Overpriced Features
One of the serious disadvantages of using QuickBooks Online is the overpriced maintenance of its features that take more work to sustain. And this financial burden makes this accounting software the least appealing because it is not affordable to each user.
A rough estimation suggests that the price of the basic plan is multiplied six times if you wish to add 25 users, which is the maximum limit of users offered only in the premium plans. Accessibility issues are raised if you try to maintain your books without breaking the bank.
Another burdensome feature is the additional prices for the extra features, each of which has a specific cost. Customization features and functionalities will only be available if you sign up for the premium or most expensive packages.
2. Zero Data Safety
Mistakes and disasters in a business can ruin the strenuous work of your life. The disastrous disadvantages of QuickBooks Online also list the complete absence of a backup function; that is, once the data is gone, it's all gone and can never be recovered or restored in its place.
 Whether the data collection is small, such as entering data into the wrong account or deleting a transaction, or large, such as wiping out an entire account, it can never be retrieved. The worst-case scenario is a server problem or a hacker eradicating all of your data, and there's a possibility that you might stay unaware of this illegitimate invasion until you notice the wipeout.
The only pretentious feature presumed to act as a backup is its ability to restore the data by exporting one account at a time as a .xls file, which goes in vain because it will omit all split details and can never be restored as the original one.
3. Uncontrollable Upgradation
It is good if various software and applications are set to update automatically whenever available. However, an upgrade that doesn't let you have any control over the subscription plan is useless. As QuickBooks Online is a cloud-based software, its updated version removes the existing issues and bugs to ensure smooth functionality, but you just can't control the increase in monthly or annual subscription costs, which are automatically deducted without your consent.
4. Payroll Functionality
The disadvantages of QuickBooks Online badly affect the payroll functionality, which is not included in the backup plan. An additional amount has to be paid if you wish to avail of this feature in your schedule, along with a surcharge per each added employee. You may have to go for a full-service accounting program if you feel like this plan wouldn't work for your business.
5. Inability to Revert Previous Version
Unfortunately, if you're a QuickBooks Online user, you will become ineligible to restore the previous version of this accounting software unless you've purchased the highest subscription plan. For instance, once updated, you become unable to go back to a point where the last transaction data was available.
The myriad of features that come with cloud storage and management updates doesn't create any restoration sites, which prevents you from going back to modified or deleted transactions. If you think about recreating data, it won't happen without the payment of an additional cost to buy features that are able to create backups or enter the data manually.
Conclusion
The disadvantages of QuickBooks Online can put your renowned businesses at stake because you may encounter the above-mentioned obstacles that may hinder your path to growth and success. Despite the advantages of QuickBooks and its friendly nature, it wouldn't be a wise move to ignore the cons of whatever software you choose to keep and record calculations.
Also Check: Professional Bookkeeping Services