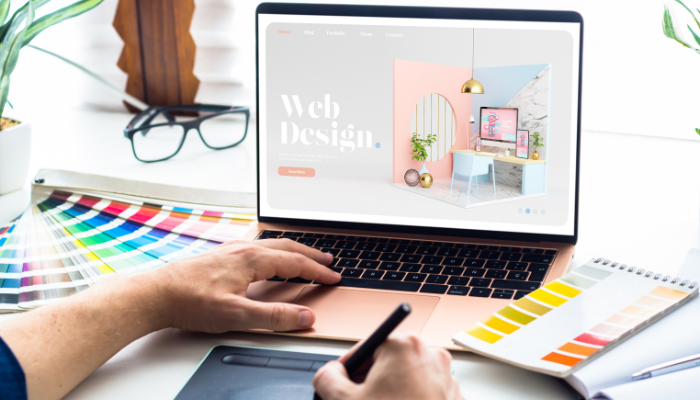 Is QuickBooks Desktop Being Phased Out?
As you already know that Intuit has announced the discontinuation of the 2020 version of QuickBooks Desktop (QBD), which shall come into effect this year. Does it indicate the end of QBD? Is QuickBooks Desktop being phased out? What will QBD users do now? All such questions will be answered in this article.
Recently, the availability of older versions has been put to an end, but it doesn't mean they have been completely shut down. The reality is that Intuit has terminated the provision of further upgradation to them. However, some users might still gain access to these previous ones, which is not recommended at all.
Click here to know 'When did QuickBooks come out?'
Since 31st May 2023, the following versions of QuickBooks Desktop 2020 will not receive any kind of support:
QuickBooks Desktop Pro 2020

QuickBooks Desktop Premier 2020

QuickBooks Enterprise Solutions 20

QuickBooks Premier Accountant Edition 2020

QuickBooks Enterprise Accountant 20.0
No matter the type of data present on these versions, whether it is of small-to-medium-sized businesses (SMBs) or large corporations, all the add-ons, including payroll service. Moreover, there will be no more software updates or subscription fees.
The basic motive behind the sunsetting of QuickBooks Desktop is its replacement with QuickBooks Online which raises the question, 'Should users switch to QuickBooks Online?'
Ongoing Usage of QuickBooks Desktop 2020
If you're finding the solutions to keep using QBD while simultaneously thinking, 'Will QuickBooks Desktop be discontinued?', let's talk about the high probability of the occurrence of a few risky factors:
Theoretically and practically, it is possible to continue the usage of QuickBooks Desktop 2020, but technically, it isn't a good idea because, besides losing your data, you will not be able to migrate it to QBO or any other chosen platform. If something worse happens, you'll be left on your own with no support at all. In such circumstances, you'll have to start from scratch or transfer everything by hand – neither of which is practically desirable. 
Should You Move to QuickBooks Online?
The answer to this question can't be completed in single words of either 'yes' or 'no.' Rather, it depends on the type of industry in which you're striving to run your business. All businesses have different targets and different sets of factors to focus on.
As QuickBooks are particularly meant to support small businesses, large corporations are not advised to rely solely on such accounting software. The diversity being offered by QuickBooks Online aligns with the suggestion of switching to it if and only if you wish to do so. And for this purpose, here's a detailed guide to stop worrying over the discontinuation of QBD and start working on QBO.
3-Steps Backup Plan to 'Is QuickBooks Desktop Being Phased Out?'
Instead of thinking about 'Is QuickBooks Desktop being phased out?' and agonizing over its cessation, it is recommended for SMBs to move over to QuickBooks Online (QBO) in these simplest three steps. But before that, make a wise choice for your firm after reviewing the advantages and disadvantages of QuickBooks Online.
1. Data Exportation
The salient characteristics of QuickBooks Desktop and QuickBooks Online are quite compatible with each other and should be able to sync with each other. However, some features and reports are unavailable in QBO, out of which payroll, online banking, and merchant services are just a few examples of what you'll lose.
2. Transitional Migration Planning
Frankly speaking, both QBO and QBD will not be available when you are planning to move your data from one place to another. With the expiration of older versions of QuickBooks Desktop, it is suggested to plan an even migration of your data to reliable sources on time that doesn't disturb the current working of your business.
3. Right Subscription Plan
If you're thinking, 'Can you buy QuickBooks without a subscription?', there are certain subscription plans designed for you to choose according to the type of business you're running. Starting from the most cost-effective basic method and advancing up to the premium packing, which is highly expensive, there are a number of features specifically available with each of the plans.
While switching from QBD to QBO, this step is crucial to determine the amount that you're willing to invest in the right payment plan that suits the overall broadening of your business in the best possible way.
Indeed, the concept of budgeting and figuring out is essential, but it is recommended to go through the details of all the plans. However, choosing the basic plan may compel you to make additional investments to buy some required features which may not be already available in it, and you might end up spending more than the calculated amount in your budget.
Conclusion
The decision to halt the older versions of QBD may prove to be a new opportunity because it's the rule of nature that whenever a door is closed, another opens for your betterment. Instead of wasting your time contemplating over 'Is QuickBooks Desktop being phased out?', it is advised to keep preparing for a backup plan right from the start so your time and energy remain reserved and invested on something which focuses on the flourishing of your business.
Also Check: Professional Bookkeeping Services