How to Find a Small Business Accountant?
After many backbreaking efforts, your business startup is finally thriving with solid sales, and you're on track for a record year. Great news, but you should also be considerate about the time for tax filing and setting your financial goals to consistently flourish your business in the long run, for which you need to start working on how to find a small business accountant because it is high time that you should start working with a professional.
Small business accountants are knowledgeable about guiding you through the hidden deductions and pesky and tricky documentation processes. It would be best if you also prepared tax planning and projections, which are a necessity to sail effortlessly with the experts' advice. Doing so requires you to learn the differences between a bookkeeper, an accountant, and a certified public accountant (CPA).
Click here to read more about bookkeeper vs accountant vs CPA.
What is a Small Business Accountant?
The overall financial health of your organization is based on strategic accounting principles essential for managing the operations and monetary interpretations. It also includes transactions, budgets, taxes, and projections.
The terms' accounting' and 'bookkeeping' are often used interchangeably, but these two differ from each other in several aspects. For instance, accountants examine the overall picture of a business's finances, perform the function of tax preparation and filing, apply for loans, and assist with business plans.
On the other hand, bookkeeping is concerned with a company's daily budgetary operations, including recording transactions, managing payrolls, and reconciling statements.
How to Find a Small Business Accountant?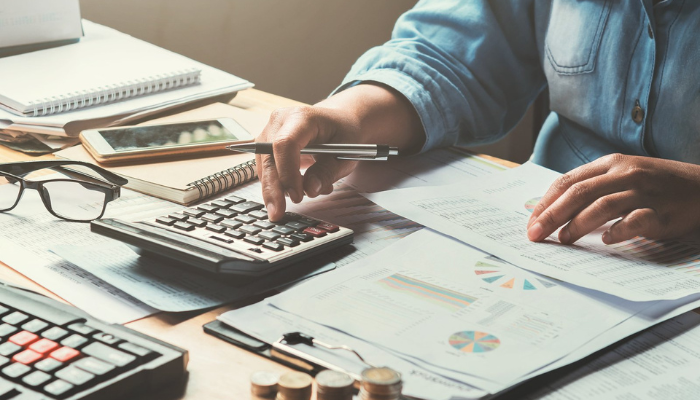 Follow the following practices to hire the most suitable financial professional for your company's needs:
Enlist Your Demands
Enlisting your professional or company's demands and presenting them to the hired small business accountant is a time-saving strategy that benefits both parties. Some accountants also provide bookkeeping services. However, hiring one that fulfills your firm's pertinent requirements would be cost-effective.
Aligned Services with Your Demands
Before hiring and searching for how to find a small business accountant, it is wise to pinpoint and study the extent of the provision of their services, which will help you consider if you should employ that specific service provider.
The most efficient way is to ask yourself questions and process according to the answers. For instance, ask yourself if you need bookkeeping services. If yes, you need to employ an accountant with the relevant expertise. If your answer is no, it would be wise to save that amount and invest in obtaining some other services – or who knows, you may need to hire a CPA who can efficiently file your firm's taxes and ensure clear-cut and concise solutions.
How to Look for the Best Accounting Services? 
If you're striving how to find a small business accountant, you need to wade through a range of profiles to hire the one whose expertise aligns with what your startup's existing financial circumstances demand.
For example, you can start with outsourcing and ask other startups their opinion on utilizing human-based computation or expertise to resolve accounting issues, ultimately leading to sustained and optimized monetary health.
One of the best and most convenient options to lessen your research on how to find a small business accountant is to make the most from the already available relevant authorities of your country of residence. 
Living in the United States, you can benefit from the American Institute of CPA's Directory or the National Association of State Boards of Accountancy. Both of them allow you to search by your residential state or region. It is the most strategic way to look for the required services that match your ongoing accounting situation perfectly.
Click here to visit Lytaxadvisor.com.
The Bottom Line
Extending your research about how to find a small business accountant requires you to pay special attention to even the most minor details because your startup needs to be considerate of even the most negligible pennies so it can steadily climb the steps towards eternal progression. In addition, tracking the exchange of money is paramount to staying afloat for your business's prosperity.