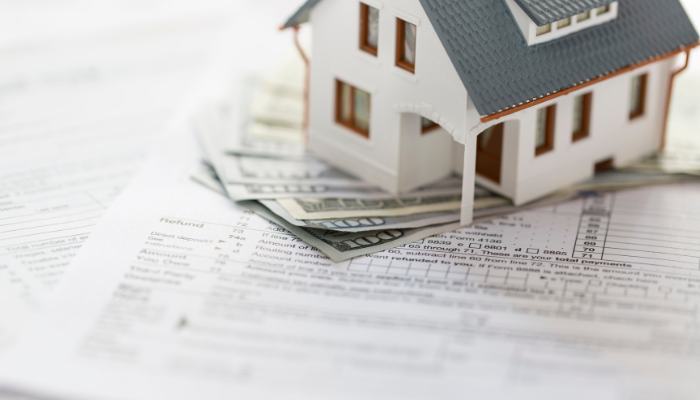 Before diving into the details about 'Is HOA tax deductible?', it is essential first to grasp the basic concepts, so the whole picture about the possibility of its deduction and relevant pros and cons can be understood with much clarification.
Upon the arrival of tax season, home occupiers often wonder, 'Is HOA fee tax deductible?' Countless financial responsibilities come along with homeownership, out of which paying homeowners' association fees is one of them.
Introduction to HOA
In the United States of America, Canada, and many other countries, a homeowner association is a private association-like entity that is often formed either by the law itself in a building comprising multiple owner-occupancies (or home ownerships – a form of housing tenure in which a home-occupant owns that particular residential property) or by a real estate developer to fulfill the purpose of managing, marketing, and selling homes and lots in a residential subdivision.
After a careful selection of selling pre-established or pre-planned lots, the developer typically passes on control of the association to the homeowners.
A homeowner association (HOA) is also written as a homeowners' association and sometimes referred to as a Property Owners' Association (POA) and a homeowner community.
HOA & Housing Commodities
Residents of several types of housing commodities, such as condominiums, planned developments, or gated neighborhoods, pay a regular amount as an HOA fee. Homeowners' association collects this fee to provide coverage for the maintenance of mutual amenities and usual areas within a community.
HOA fee is mostly utilized in the funding of several services, including landscaping, insurance, security, and trash removal. In addition, the conservation and maintenance of facilities for the community, such as playlands, swimming pools, and fitness centers, is also covered under this financing.
According to the final decisions made by the governing board of HOA, the amount of its fees vary with respect to the size of the community and the facilities it retains.
Complete Guide: Is HOA Tax Deductible?
One of the most common concerns of homeowners is 'Is HOA tax deductible?' and 'Is tax preparation deductible?'. The simplest answer to these questions is that, in most cases, for individual homeowners, HOA fees are not tax deductible.
Observing from the IRS' point of view, these finances are part of personal expenses that you spend to upkeep the living conditions of your primary residence rather than the expenses that are in direct linkage with the income-generating activities.
Nonetheless, the IRS permits itemized deductions only for some particular expenses that qualify to comply with its regulations; mortgage interests, local and state taxes, and charitable contributions are a few to name. The IRS does not include HOA fees in these itemized deductions.
HOA & Home-Office Deductions
Generally, HOA fees for your private residential properties aren't tax deductible, but there is an exception that benefits those who are utilizing a particular section of their homes exclusively for professional or working purposes. While doing so, you may become eligible to lay a claim to a portion of your HOA fees as a business expenditure.
You are required to meet the requirements in order to qualify for this type of exceptional deduction. Fraudulent cases, such as watching your favorite show in the home office instead of attending to work emails and calls, may call for IRS audit penalties, leading to federal and state audit representation.
The simplest answer to your question, 'Is HOA tax deductible for rental property?' is yes!
HOA fees are considered a rental expense to the IRS, which implies the fact that you can write them off from your taxes. Thus, you are able to deduct the entire amount of your HOA fee from your home, or a section of it is exclusively used as an office, most precisely, a home office.
Considerable Circumstances: Is HOA Tax Deductible?
As already briefed, the answer to this question 'Is HOA tax deductible?' varies concerning the following substantial circumstances. Let's have a look at each of them!
1. Private Year-Round Home
Homeowners' association fee is not deductible if you're occupying your property year-round as the main residence. The IRS visualizes your full fee as non-deductible even if some of the fees are directed towards usual areas. However, many other relevant expenses of your home appear to be in congruence with deductibility, such as real estate taxes.
2. Your Home as a Vacation Property
Some homeowners use one of their residential properties to fulfill the purpose of spending vacations or as a part-time home, which means that the home is occupied for very little time in a year. That's why they opt to rent out these kinds of rarely used properties for the remaining months when they're away.
3. Your Condo as a Business
Taxation rules may be different if your home or condominium is being utilized for business. It is possible to deduct a portion instead of having all the amount of the HOA fee. Another scenario could be the usage of your home as an office. For instance, using 10% of your home as an office will enable you to deduct the same amount from the HOA fee.
Final Thoughts
Summarizing the discussion on 'Is HOA tax deductible?', it is evidenced that generally, this fee is unable to be deducted except for homeowners who have fixed a certain portion of it for business purposes because it enables them to claim a few bucks from their HOA fee as a business expense. It is recommended to seek professional guidance from a qualified tax pro, whether it is about POA fees, local, state, or federal audit representation, or tax preparation expenses. The ultimate goal is to navigate the taxation landscape with confidence by staying vigilant toward the nuances of deductions.